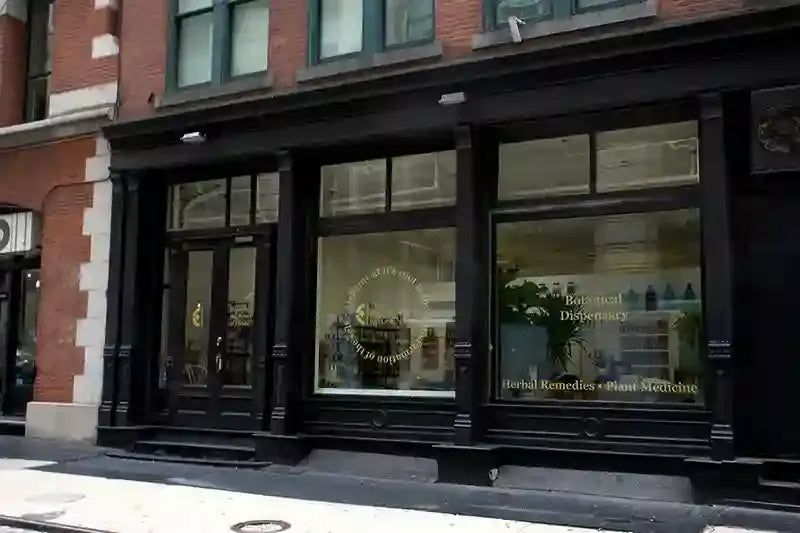 The Alchemist's Kitchen Soho Flagship
Our New York City flagship in Soho offers a small but delightful menu of plant-based food and beverages. Our botanical dispensary and herbal counter are designed to educate and assist customers with herbal remedies and their medicinal benefits. We invite you to sample our seasonal elixirs and shop our curated selection of fine botanical remedies.
ADDRESS
119 Crosby St, New York, NY 10012, USA

TELEPHONE
518-625-3477
HOURS

Monday - Saturday: 11:00 - 7:00 pm
Sunday: 11:00 - 6:00 pm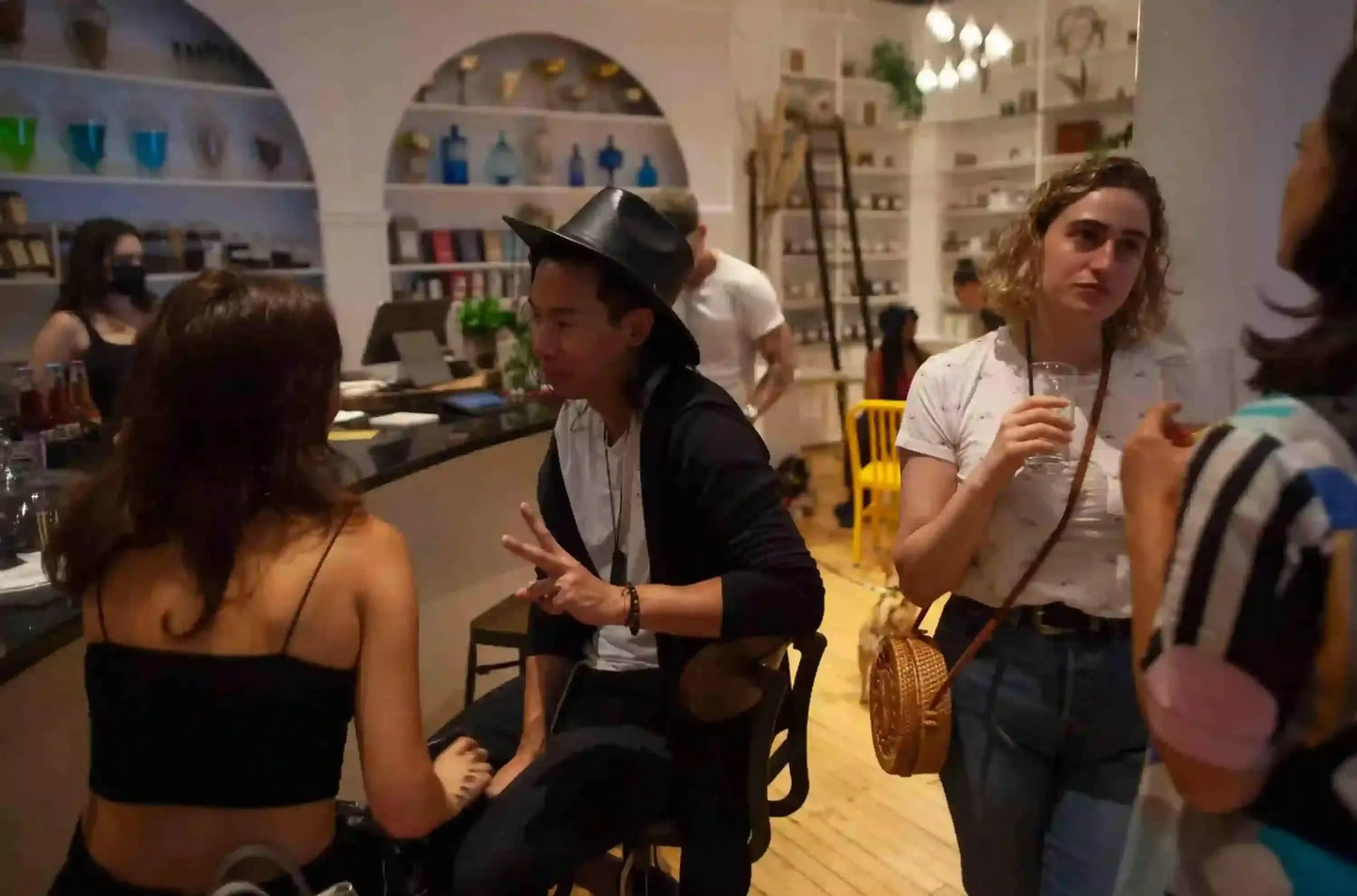 Elixir Bar @ 117
Our Elixir Bar is a magical speakeasy and private event space curated for an offering of experiences from tastings, small classes, celebrations, showcase events, and immersive divination nights that align with the cosmos paired with thoughtfully blended state changing elixirs and culinary treats that enliven your spirit and energize the connections we need as we gather to reset and replenish.
ADDRESS
117 Crosby Street, New York, NY 10012, USA
TELEPHONE
917 933 8905

HOURS

Sun - Thur: 11:00 - 6:00 pm
Fri - Sat: 11:00 - 7:00 pm