The Elixir Bar @ The Alchemist's Kitchen - 117 Crosby Street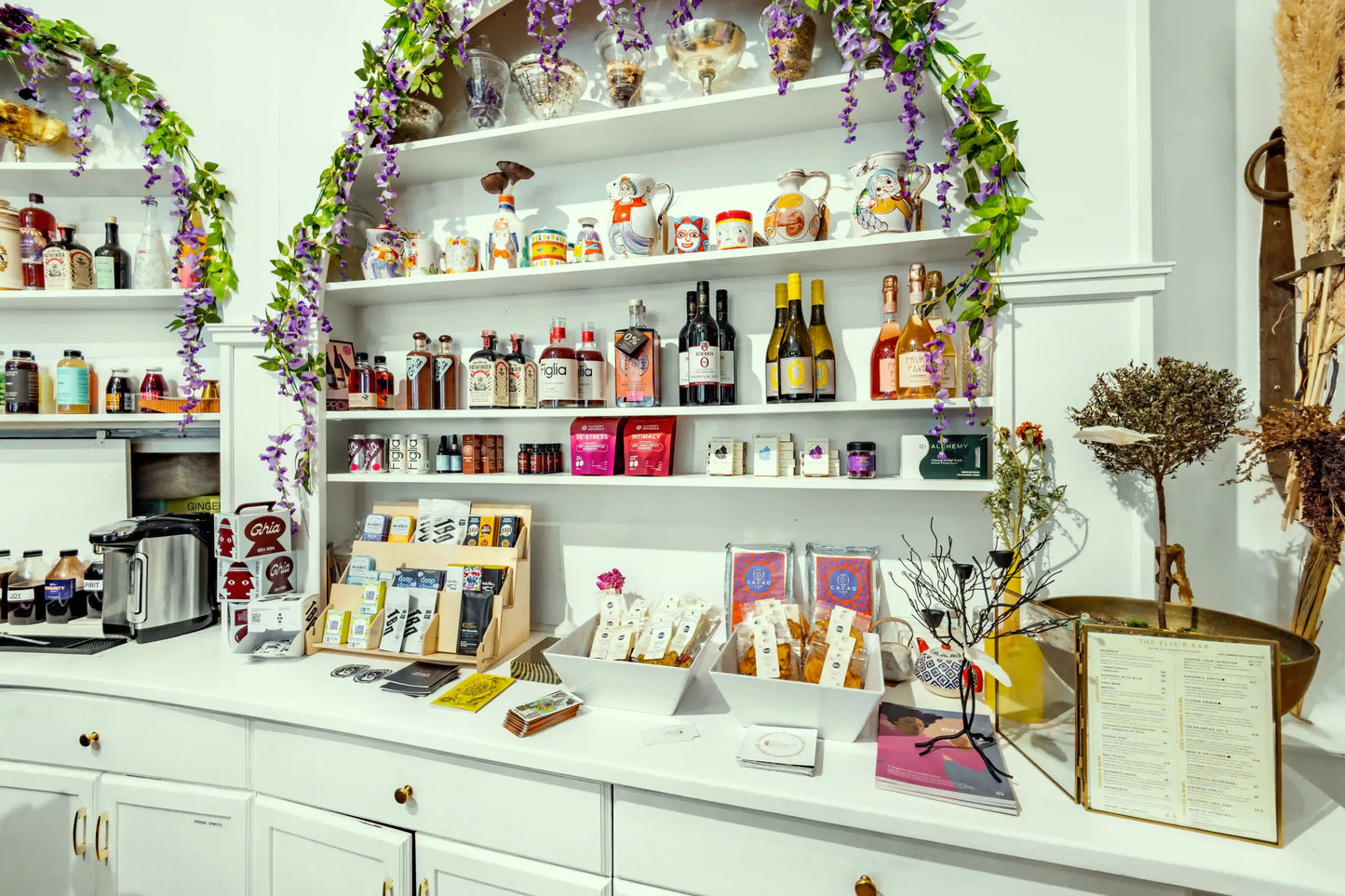 Our Elixir Bar is a magical speakeasy and private event space curated to host experiences from tastings, small classes, celebrations, showcase events, and immersive divination nights that align with the cosmos.
During the day, we welcome locals, and visitors with a menu that features state-changing elixirs, shroom coffees, chaga chai, and a selection of teas and mulled ciders. We are proud to offer fine vegan treats from our friends at Sixteen Mills Bakery, freshly baked each week.
For Special Events: What's Available
The entire space can be reserved for private events with a capacity of up to 24 guests. We host tailored "experiences" to fit the occasion.
For More Information on Scheduling and Rates:
Contact: learn@thealchemistskitchen.com