Urban Moonshine Tonics & Bitters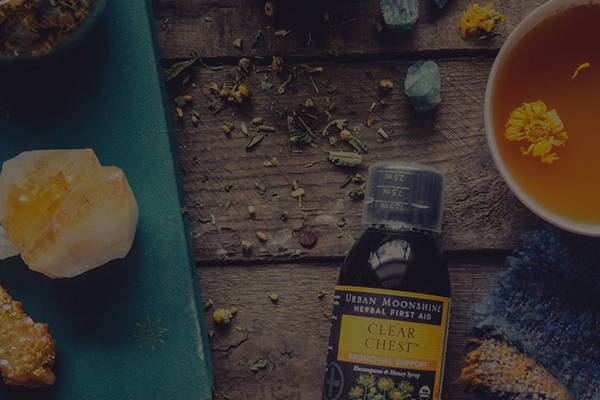 Urban Moonshine Bitters & Tonics
Jovial King founded Urban Moonshine in 2008 in her kitchen with the goal of making herbal medicine more accessible. Raised on an off-the grid homestead in the countryside of Northern Vermont, Jovial spent endless hours wandering in the woods. Now based in Burlington, Vermont, the company specializes in liquid herbal extracts with a focus on digestive bitters, herbal tonics, and everyday health remedies. They are a woman-run company.

Read our interview with co-founder Guido Mase here.
---
Sorry, there are no products in this collection
What is Urban Moonshine?
Urban Moonshine specializes in organic bitters and herbal tonics. Their mission is to rekindle the relationship between herbal medicine and the modern world, and they hope to inspire people to bring herbal medicine "out of the cupboard and onto the counter" of everyday life. The company has spent long hours creating a product line that embodies beauty, simplicity, and the best quality ingredients.
Where Can I Buy Urban Moonshine?
Urban Moonshine can be found online at The Alchemist's Kitchen, and is also available at all The Alchemist's Kitchen retail locations.
What Makes Urban Moonshine Unique?
These herbal formulas are delicious and easy to take. The company uses whole-plant extraction in certified organic cane alcohol. This process releases the full spectrum of a plant's constituents and is easily absorbed by the body. Plus, the company is run by women!