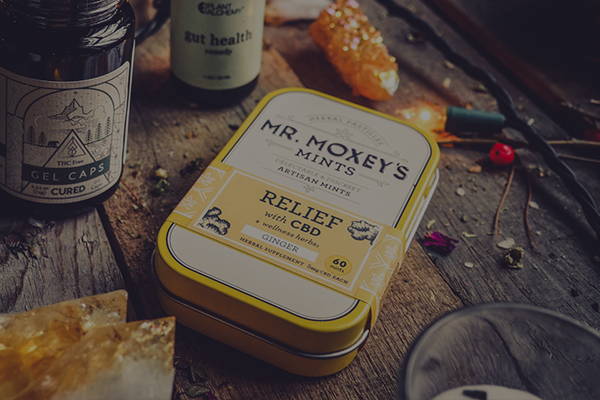 Mr. Moxey's Mints are crafted in small batches to promote wellbeing in mind, body, and spirit. Each pastille is formulated with herbs tailored to elevate your experience with their broad spectrum CBD oil infusion.


What are Mr Moxey's Mints?
Mr Moxey's Mints are the perfect combination of high quality, full-spectrum CBD and nourishing herbs. Easy to carry around or keep by your desk, these mints are delicious (and come in beautiful packaging to boot!)
Why are Mr Moxey's Mints Good for You?
These gluten-free & vegan CBD edibles are enriched with herbs to support rejuvenation, as well as echinacea to boost your immune system. They're easy to take whenever you need to soothe, center, or return to self during a busy day.
Are Mr Moxey's Mints Vegan?
Mr. Moxey's mints are completely plant-based.
Where To Buy Mr Moxey's Mints?
You can find Mr. Moxey's Mints in person at any of The Alchemist's Kitchen website, or at any of their retail locations.
Do Mr Moxey's CBD Mints Get You High?
Mr Moxey's Mints have no psychoactive effects, but you may feel more relaxed or at ease.
Are Mr Moxey's Mints Pregnancy Safe?
Before consuming any CBD product when pregnant, please consult with your doctor.