Chlorella
Origin: Known as the "Jewel of the East", chlorella is a genus of single cell freshwater green algae which is comprised of organisms that have survived as a life form for billions of years.Benefits: Use chlorella to detoxify, support your immune system, and aid in digestion.
Learn More
Origin: According to legend, yak herders in the Himalayas of Tibet and Nepal noticed that their yaks grazed on a certain mushroom, they suddenly become very energetic and playful.Benefits: Use Cordyceps in a tincture or powder to increase energy, detoxify the body, stimulate the immune system, and as an overall tonic for the body.
Learn More
Damiana
Origin: Damiana has been used since the times of the Aztecs in Mexico, Central America, and South America. Originally taken during religious ceremonies, it was later banned due to its "passion inspiring properties."Benefits: Damiana helps to boost libido and is known as an essential aphrodisiac.
Learn More
Dandelion
Origin: Dandelion's common name was apparently invented by a 15th century surgeon, who compared the shape of the leaves to a lion's tooth, or dens lionis.Benefits: Both the Dandelion leaf and root have been used for centuries in traditional medicine to treat liver, gallbladder, kidney ailments, weak digestion and rheumatism.
Learn More
Ginger
Origin: In Ayuverdic medicine, ginger is called the "universal medicine." In Chinese Medicine for over 4,000 years, Ginger was used to treat nausea, dysentery and to act as an overall digestive stimulant.Benefits: Use ginger to soothe an upset stomach, a cold, or a case of the flu. Take in tincture form, cook in its dried or fresh form, or brew as a tea.
Learn More
Gotu Kola
Origin: Gotu Kola is an Ayurvedic herb that was first used in India where it has a reputation for rejuvenating the body and mind. Gotu kola is said to also develop the crown chakra.Benefits: Use this herb in a tea to enhance concentration and memory.
Learn More
Red Clover
Origin: Red clover has been used for 400 years in anti-cancer formulas.Benefits: Because of red clover's concentration of the phytoestrogens daidzein and genistein, which mimic the activity of estrogen, red clover has been studied for its use in alleviating the discomfort of menopause.
Learn More
Reishi
Origin: The Reishi Mushroom is one of the most valued plants in traditional Chinese medicine, and is described alongside Ginseng as one of the two most important elixirs.Benefits: Use Reishi for an immune system boost, improved liver function, and to restore hormonal balance.
Learn More
Rose
Origin: The Greeks, Persians, and Romans all used roses as medicine. The botanical name of the Wild Rose, rosaceae canina reflects how the Romans used it to help treat rabid dog bites.Benefits: Roses have astringent, anti-viral, anti-bacterial, and diuretic properties.
Learn More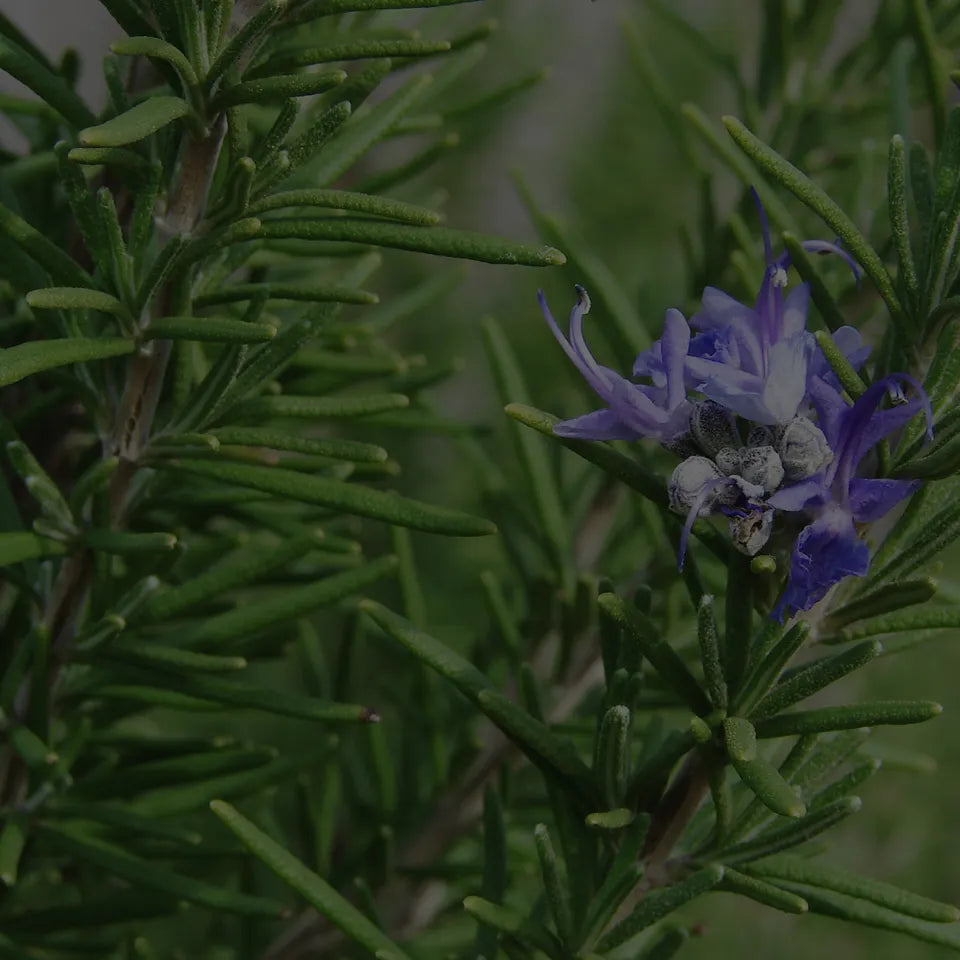 Rosemary
Origin: Usage of rosemary dates back to 500 b.c. The ancient Greeks and Romans used it as a culinary and medicinal herb.Benefits: Rosemary can be used for improved concentration and improved digestion. It may help alleviate muscle pain, boost the immune and circulatory system, and promote hair growth.
Learn More
Witch Hazel
Origin: Native Americans have long used the twigs and bark of witch hazel as a medicinal herb for a wide variety of ailments.Benefits: Brew it in a tea to treat a sore throat or common cold.
Learn More
Wood Betony
Origin: The name Betony comes from Celtic where Bew meant "head" and Ton meant "good."Benefits: Wood Betony was originally used by both Native Americans and Europeans for its medicinal and aphrodisiac qualities. Use it for headache relief, or as an aphrodisiac.
Learn More