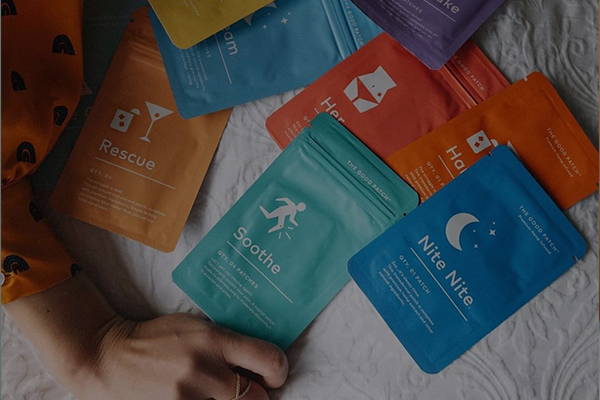 Betsy Scanlan, Kelly Brock, and David Nicholson, three close friends, created The Good Patch in 2017 based on the idea that when the people around you feel good, life is better, too. David, Kelly, and Betsy combined their collective expertise of owning spas and working in the hemp industry and the The Good Patch was born.


Sorry, there are no products in this collection
What is The Good Patch?
The Good Patch offers wellness products for common ailments such as pain, anxiety, and fatigue. All offerings are third-party tested and made from the highest quality plants.
What are CBD Patches?
CBD patches are infused with a measured dose of full-spectrum CBD. They are placed on the skin for up to 24 hours for optimal absorption.
Why is The Good Patch Good for You?
The Good Patch offers an easy way to absorb CBD transdermally, and each is formulated for specific ailments such as insomnia, period pain, or hangovers.
Does The Good Patch Get You High?
The Good Patch has no psychoactive effects, though you may feel more relaxed.
Is The Good Patch Pregnancy Safe?
Before using any CBD product while pregnant, consult with your physician.
Where To Buy The Good Patch?
You can find The Good Patch offerings on The Alchemist's Kitchen website, or at any of their retail locations.