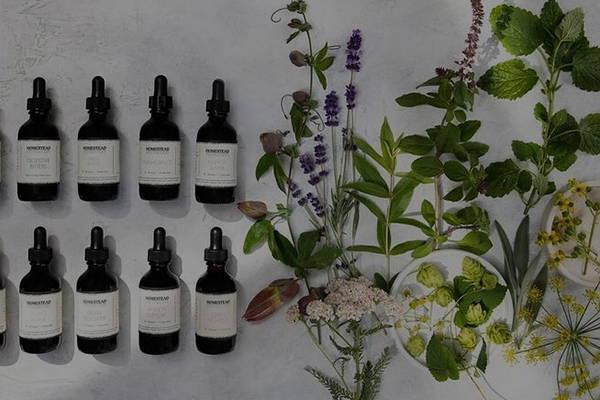 After a decade of engaging with the plants on his own and completing an herbal medicine training program in rural Western Massachusetts, Nicholas Weinstein opened Homestead Apothecary in Oakland CA. After 7 years of running two successful Oakland locations, Nic and his family decided to move the business to beautiful Mariposa CA, the gateway to Yosemite National Park.

Read our interview with co-founder Nicholas Weinstein here.
Sorry, there are no products in this collection
What is Homestead Apothecary?
Homestead Apothecary, located in Oakland, is under the botanical stewardship of Nicholas Weinstein. It's a favorite spot for learning about the power of herbal healing, and offers nourishing tinctures and teas.
Why is Homestead Apothecary Good for You?
Homestead Apothecary's herbal tinctures and teas reduce stress, tone the nervous system, support relaxation, improve mood, and restore the body, made with local California ingredients as much as possible.
Is Homestead Apothecary Vegan?
Homestead Apothecary products are plant-based and vegan.
Is Homestead Apothecary Vegan?
Homestead Apothecary herbal offerings can be found on The Alchemist's Kitchen website, or at any of their retail locations.